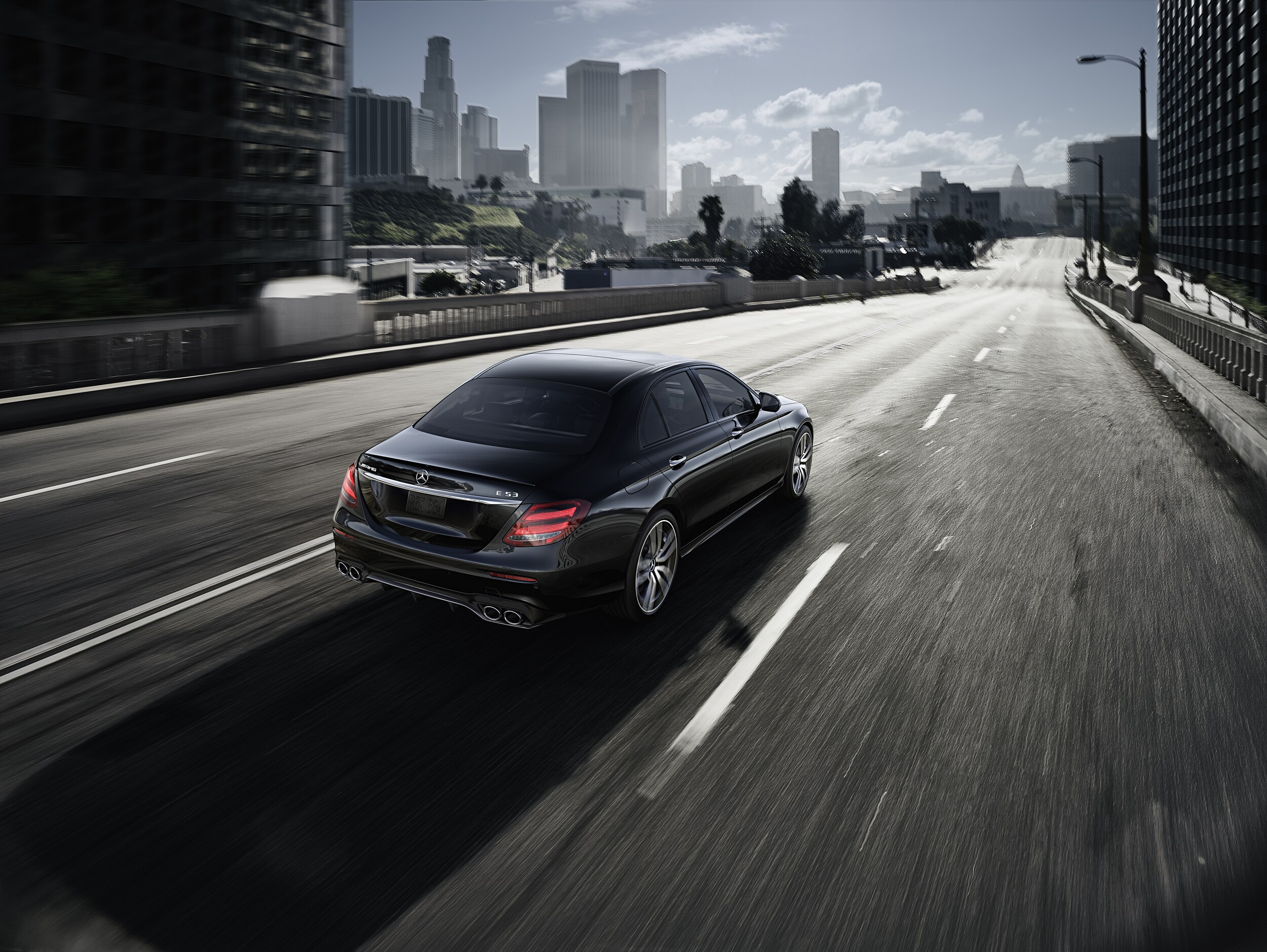 Since its inception, the E-Class has been a staple of style and luxury on the open road. The E-Class' style dates back to 1968, with the trailblazing two-door "Stroke/8" models. From this innovation to the present, the E-Class has grown in complexity while remaining informed by the legacy, which informs the model's iconic style. For a closer look at the latest upgrade in E-Class engineering, visit us at Mercedes-Benz of Calabasas, just a 5-minute drive from Calabasas Country Club, today! We are excited to work with you.
Singular Design for Generations
The E-Class is built for independence. From the model's origins, this standard has always been consistent. The C 123 model directly preceded the innovative "Stroke/8" line and took inspiration from sedan models while offering a lower body and shorter exterior length than conventional sedans.
The 124 model series represents the true beginning of what we now recognize as the E-Class line. Adding a cabriolet model while improving engine capacity, distinctive body styling, and a shorter body, the 124 points to the future of the E-Class. In 1993, the first E-Class models were introduced, equipped with AMG engines and advanced power.
Find Your Next E-Class at Mercedes-Benz of Calabasas Today!
It is easy to see the influence of the E-Class' roots when exploring the latest lineup. From its precise handling, driver-focused interior cabin, and unparalleled luxury, the Mercedes-Benz E-Class is built to impress.
For a first-hand look at our new Mercedes-Benz models for sale in Calabasas, visit us on the Calabasas Rd, directly off the 101 ramp, today! We are here to help and are looking forward to working with you.